"Welcome to the 'About ANC 8D' Page! Here, we dive into the mission, history, and work of the ANC 8D. Get to know the dedicated representatives and understand the pivotal role we play in the Bellevue community. Learn how we, as a collective, strive to enhance our neighborhood and advocate for your interests.
Learn about ANC 8D's dedicated commitment to enhancing the quality of life in our community.
Meet the elected officials working tirelessly to voice your concerns and bring positive change.
Discover ways to participate in ANC 8D initiatives and contribute to our vibrant Bellevue neighborhood.
Welcome to the 'About the ANC 8D' page, where we delve into the roots of our vibrant Bellevue community!
The ANC (Advisory Neighborhood Commission) 8D is a non-partisan, neighborhood body made up of locally elected representatives known as Advisory Neighborhood Commissioners. They are a unique feature of the District's Home Rule Charter.
Our ANC is at the heart of Bellevue, overlooking the Joint Base Anacostia-Bolling and just minutes away from the United States Capitol. We are a primarily residential area, with most housing consisting of single-family homes built in the 1940s.
Our community's rich heritage is reflected not only in our surroundings but also in our local figures. Notable past residents include mezzo-soprano opera singer Denyce Graves and Colonel Edward M. Lavin (USAF, Retired).
Our ANC plays a crucial role in city government, providing input on a wide range of issues that affect our community, from traffic to housing to environmental concerns. We are here to represent you and ensure that your voice is heard in the decision-making process.
Moreover, the ANC 8D is dedicated to enhancing the quality of life for all Bellevue residents. We work tirelessly to promote the community's interests, addressing local issues, and advocating for necessary services and improvements.
Get to know your ANC representatives, understand the roles they play, and discover how they are working to make Bellevue an even better place to live, work, and visit. The ANC 8D is here for you. We are Bellevue, and we're proud to call it home.
Thank you for taking the time to learn more about ANC 8D. We look forward to continuing to serve our community and encourage you to get involved in our local initiatives.
An Advisory Neighborhood Commission (ANC) is a non-partisan, neighborhood body that provides public input on a wide range of issues affecting their communities. They are a unique feature of the District of Columbia's Home Rule Charter.
ANCs consist of locally elected officials, known as Advisory Neighborhood Commissioners. They represent small districts within the city, typically encompassing about 2,000 residents. Their primary role is to be an advocate for their community to the government of the District of Columbia.
ANCs have the opportunity to review and provide recommendations on a wide variety of local matters, including but not limited to, issues related to planning, zoning, transportation, recreation, street improvements, liquor licenses, public safety, and sanitation. While ANC recommendations are not binding, District agencies and the D.C. Council are required by law to give these recommendations 'great weight.'
Overall, ANCs serve as a critical link between the District's residents and their local government, helping to make government more accessible and responsive to community needs.
Becoming an Advisory Neighborhood Commissioner involves a democratic process, where local residents elect their representatives. Here's a brief overview of the steps:
Residency Requirement: To run for an ANC seat, you need to be a resident of the Single Member District (SMD) you wish to represent for at least 60 days prior to submitting your nominating petition.

Nominating Petition: Pick up a nominating petition from the D.C. Board of Elections. You'll need to gather a minimum number of signatures from registered voters within your SMD. The specific number can vary but is usually around 25.

Submission and Verification: Submit your completed nominating petition to the D.C. Board of Elections by the specified deadline. The Board will verify the signatures and confirm your eligibility to run.

Campaigning: Like any election, you'll need to campaign among your neighbors and fellow community members. This is your opportunity to share your vision and why you're the best candidate for the role.

Election: ANC elections take place every two years during the General Election in November. If you receive the highest number of votes in your SMD, you'll be elected as an ANC Commissioner.
Remember, as an ANC Commissioner, you'll be a voice for your neighbors, so it's important to stay connected, listen to their concerns, and advocate for their interests."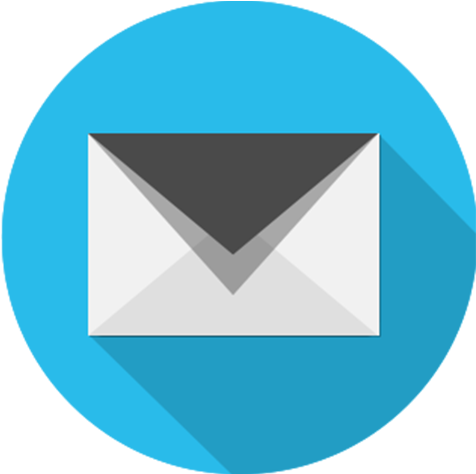 Stay informed with the latest news, events, and initiatives from ANC 8D.
Subscribe to our newsletter and keep your finger on the pulse of Bellevue!